THIS POST WILL BE FINISHED 2MORO MORN...I'M TOO DANG TIRED. RRRRRRRRR.
GOODNIGHT!
ok, so imagine if the lead siner of 10,000 maniacs, uhm, whatsername?
smoked way too many cigarettes, drank a few bottles of manhattans and lost out on being an indie rock queen. with me so far? ok, so here she is- life's been rough but she still has a song in her heart, so she hooks up with a bunch of pop-lounge musician ne'er-do-well's and made a band covering old 70's hits like "fear the reaper" in a sultry red lipstick/"sin city"/secret agent kind of style? you would have the band-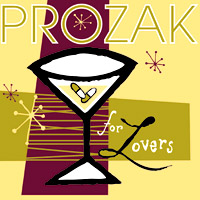 other music treats-
puddu varanno
amand: a- preffered track: "angel eyes"
taxidoll
http://www.myspace.com/pornorobo